Hello and welcome to our new inclusive horror collective! We are a band of merry horror creators who want to expand our community as well as enrich the existing horror universe with creating a place for all to feel safe and welcome to create their darkest horror dreams. 
One of our goals is to create an annual zine that will be available to the public online via download and as physical copies at indie comic conventions and horror fests we feel meet our criteria. We all work in the horror genre in some way and want to see more inclusive places as well as have an archive of today's horror creators. Horror creators deserve a space in art history.
As one of the co-founders of this collective my larger goal is to open a art space for horror, macabre, gothic, fantasy, magic, artists to have exhibitions, educational workshops, dark arts festivals and publications of horror art/writing. I thought by starting this collective this would give me a good push to get out there and engage with my community more. I grew up with so little community support, I want to change this and build a place for artists like me to have a place to feel supported, to feel safe and artistically free.
Currently we are looking for contributors for our first publication!  We will have a theme and guidelines up shortly. Until then if you have any questions please contact me through the contact page or signup to be a creator and get access to our discord channel for being involved in building an inclusive horror space from the ground up! 
Thanks for showing up, we're excited to get this started!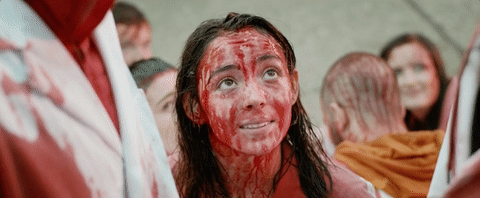 Please reload